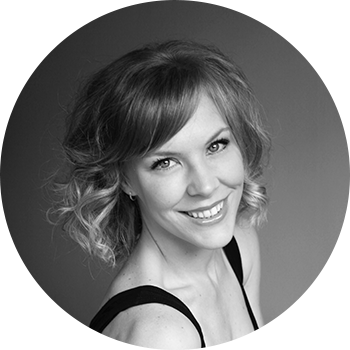 Jessica has completed a Certificate IV of Performing Arts (Dance), Pre-Primary and Primary Teaching Certificates with the Royal Academy of Dance, London, as well as RAD & ATOD jazz, tap and classical examinations.  Following her vocational dance training in Melbourne, Jessica travelled to NYC to train at the world famous Broadway Dance Centre.  A versatile dancer trained in many styles of dance, Jessica specializes in teaching the theatrical styles of jazz and tap.  Jessica also adores teaching ballet classes to the 2 to 7 year old age groups, as this is where the magical journey of dance so often begins.
Her extensive career as a performing artist, includes performances at the TV Week Logie Awards, countless productions held at Melbourne's Crown Casino, performances with many children's entertainment groups such as Humphrey B Bear, The Wiggles, Powerpuff Girls & Sesame Street shows, feature dancer in various Bollywood films, back up dancer with the Robbie Williams and Kiss tribute bands, as well as many major sporting events including AFL Grand Finals, Formula 1 Grand Prix and the Australian Open.
Jessica has also owned and operated a talent agency providing models and dancers to clients such as Myer, David Jones, National Australia Bank, Loreal, Harris Scarf, Vodaphone, and Australia Post, to name a few.  Jessica has been a staff member at the school for over seven years, with four of those years as Assistant Director and Head of Theatrical Dance.  In 2015, Jessica was both delighted and humbled to become the Principal of The Dance Studio and looks forward to providing a rich, stimulating, nurturing and progressive dance education for the students of The Dance Studio for many years to come.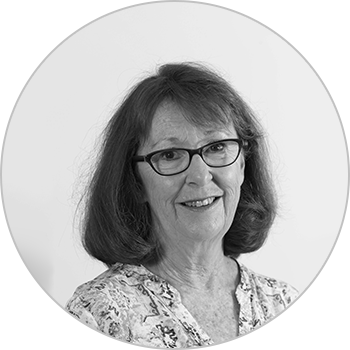 Christine Allison trained in both Cecchetti and Royal Academy of Dance syllabi to Advanced level, as well as a full theatrical training with teachers including Fay Johnson, Elizabeth Hamling and Barbara Lynch. Her early years were spent competing in many eisteddfods and performing in children's television programs. Christine commenced teaching whilst maintaining a full-time position in advertising and continued as a partner in a suburban dance school entering students for RAD examinations and eisteddfods.  She supported various committees over many years including the RAD Victorian Advisory Panel (secretary and editor of the newsletter), Ballet Teacher's Workshop, Phoenix Festival of Dance foundation member and presenter of Folk Dance Technique for the Victorian Calisthenics Association.
In 2015 Christine conceived and directed RAD Through the Ages for the 80th anniversary of the founding of the RAD in Australia which was part of community-focused gala performances nationwide.
To date Christine has continued teaching RAD vocational levels, freelance eisteddfod choreography for solos and groups, coaching classes and guest teaching. She has adjudicated at many eisteddfods over the years and continues to attend local and interstate competitions.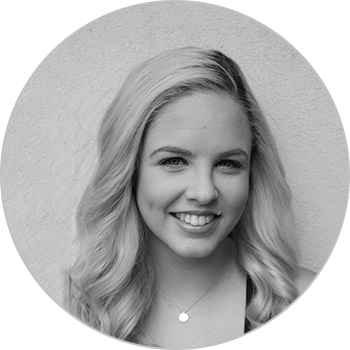 Classical Ballet & Contemporary
Justicia grew up in New Zealand where she trained at Mount Eden Ballet Academy completing all Royal Academy of Dance Classical Ballet exams up to Advanced 2 as well as Jazz and Contemporary NZAMD exams up until the age of 16. After moving with her family to Singapore she found an interest in all other styles of dance and decided to study full time at Dance World Studios gaining her Advanced Diploma of Dance Performance. Justicia has had an opportunity to learn under a number of professional dancers and choreographers while living in Melbourne, and is continuing to study her Bachelor of Business (management) and focusing on pursuing her teaching career. Justicia loves to teach ballet and lyrical and enjoys the rewards that come when watching her students grow and develop a love of dance for their selves.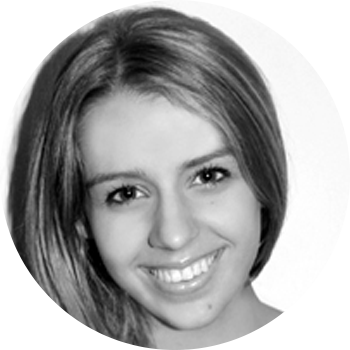 Jazz, Tap, Acrobatics, Baby-Toes
Madeleine began dancing at the age of 4 at East Ivanhoe School of dance. Later she finished 2 years of fulltime training at Jason Coleman's Ministry of Dance where she completed both her Certificate IV and Diploma in Dance.  Madeleine has been taught by choreographers such as Jason Coleman, Paul Davis, Adrian Ricks and Yvette Lee.  She has performed in shows for Disney Australia, Opera Australia, Nine Network, the City of Melbourne & Mattel, to name a few.
Madeleine specialises in Jazz, Tap and Acrobatics and is also adored by our little Baby-Toes students!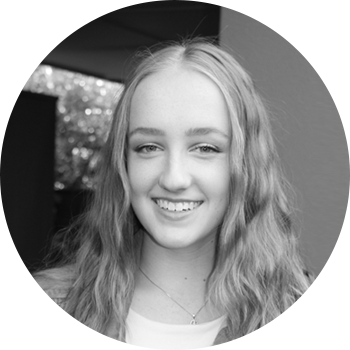 Classical Ballet and Contemporary
Georgia has completed all Royal Academy of Dance Classical Ballet examinations from Primary to Intermediate level. She has trained in a variety of styles over her 16 years at TDS and has choreographed many award winning pieces for school competitions and charity events. Georgia has been a student at The Dance Studio since 2002 and her love for dance has encouraged her to continue to participate in dance classes to further her dance education. Georgia is an absolute delight with our tiniest of Baby-Toes students as well as being very popular with our older ballet and contemporary dance students. At the end of 2017 she graduated from Swinburne University with a Bachelor of Communications (Public Relations). She aspires to work within the media in a public relations role.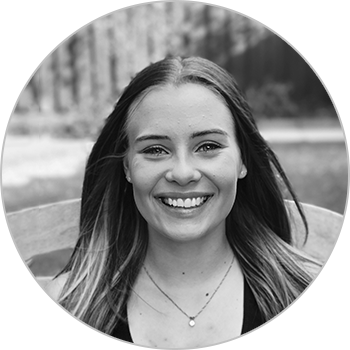 Jazz, Tap, Hip Hop & Administration
Laura began at The Dance Studio (formally Hawthorn Studio of Dance) as a Baby-Toes ballet student at the age of 4 and from then on has completed both Royal Academy of Dance Examinations and Theatrical Dance Examinations. She has trained in a variety of styles for over 13 years with her favourite styles being Hip Hop and Tap. In high school, she enjoyed choreographing her own routines through being elected house dance captain for 3 years. Children seem to naturally gravitate towards Miss Laura's friendly smile and warm nature, making her the perfect Baby-Toes Ballet teacher! Laura is also one of our wonderful TDS administration staff members. Laura is currently studying a Bachelor of Physical Education at Deakin University whilst also working at Trampoline Park BOUNCEinc and 'The Reach Foundation'.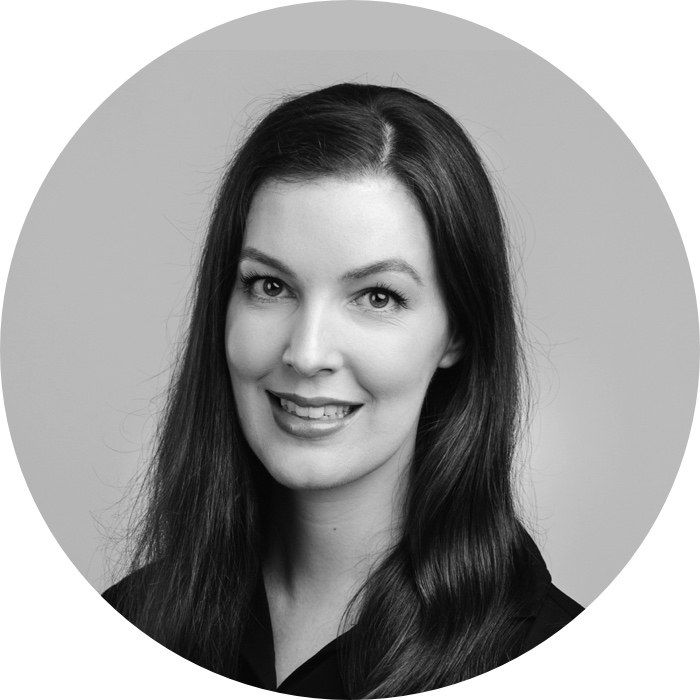 Classical Ballet (Dip NZSD, ARAD RTS)
Kathryn trained under Paula Hunt (former RAD Artistic Director) at Wellington Dance Academy. She competed all her RAD exams up to Advanced 2 with Distinction and placed runner up at the New Zealand National Ballet Awards. Kathryn went onto train at the prestigious New Zealand School of Dance graduating with a Diploma in Dance Performance. She danced with the Royal New Zealand Ballet in productions of Swan Lake and A Christmas Carol. Kathryn is a Registered RAD teacher is focused on delivering quality dance training – encouraging students in a positive manner to be their best.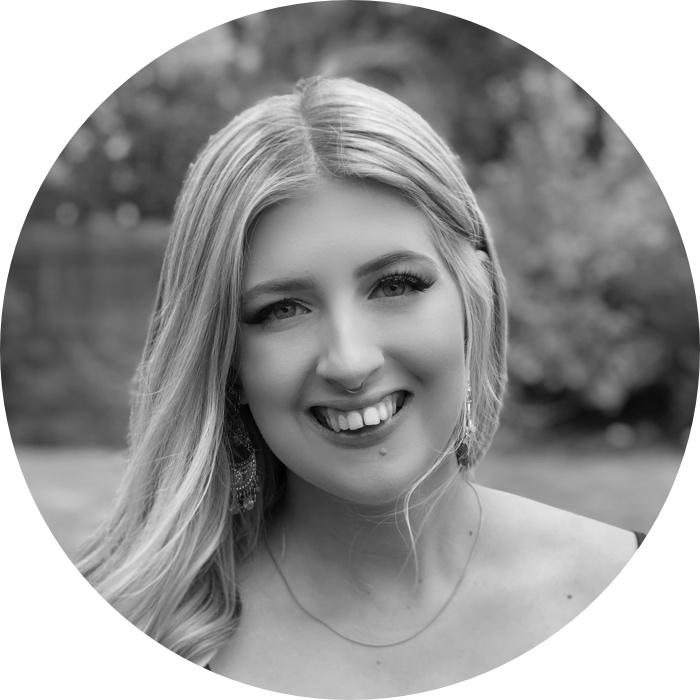 Tehya began dancing at the age of 3 and trained for over 15 years in a variety of styles, specialising in Jazz and Contemporary. Tehya has also trained in Latin and Ballroom styles and has acquired a Certificate II in Dance during her VCE studies. After several years working in management roles, Tehya rediscovered her love of dance and passion for working with children, joining The Dance Studio's administration team. You will find Tehya's friendly face behind the desk in reception every weekday, handling all parent liaison and always available to answer any questions from new or existing students and parents. Tehya will also guide you through the enrolment process with TDS, from your first registration of interest to the creation and enrolment of the perfect dance program for each individual student.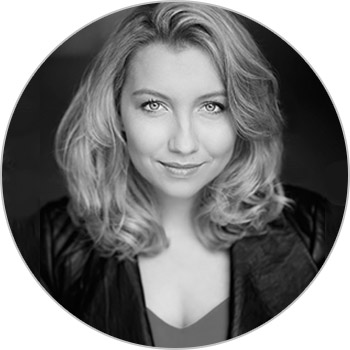 Jazz, Tap, Lyrical & Musical Theatre
Making her professional musical theatre debut at the age of 18 in the Production Company's sell out season of Gypsy, Zoe has continued to perform in numerous productions. Most recently she has been a part of TML Enterprises Australian tour of Fiddler on the Roof as well as Storeyboard Entertainment's all-star production of "Follies in Concert", she is also about to perform in the upcoming musical "Curtains". Zoe has trained in all facets of dance at Michelle Slater Coyne Performing Arts and has been a teacher for 6 years.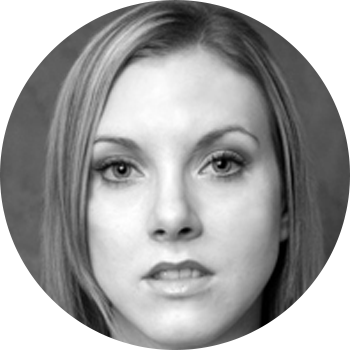 Classical Ballet (R.A.D. CBTS)
Rachel was a student of Hazel Durant (ARAD) and Rosamund Mussell (ARAD,AISTD) before commencing her professional training at Doreen Bird College of Performing Arts, London. There she gained a BA Hons in Dance and Theatre Performance, succeeded in many ballet, jazz and tap exams, and gained I.S.T.D Associates in both Classical Ballet and Modern Theatre Dance with Distinction. Rachel then embarked upon a 6 year performing career with 5 Star Celebrity Cruises as dancer, ensemble singer, dance captain/company manager, adage and aerial artist. In 2009 Rachel successfully completed the Royal Academy of Dance Certificate in Ballet Teaching Studies and is a registered RAD teacher.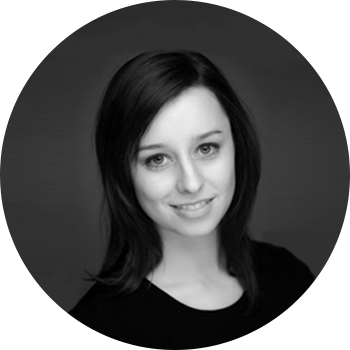 Laura has always possessed a keen passion for the performing arts. After many years of dancing in country Victoria she decided to pursue her performance dreams and completed a degree in Musical Theatre at the Ballarat Arts Academy (BAPPA) and also completed The Space Dance and Arts Centre's full time dance course.
Laura's performance highlights include travelling throughout China as part of a Broadway dance tour and being involved in a number of comedy and dance shows at the illustrious Edinburgh Fringe Festival. Here she performed her own show 'Winter is Coming' to sold out audiences, as well dancing in comedian Dave Callan's "A Little Less Conversation 2". Other recent performances in Edinburgh, Adelaide and Melbourne Fringe festvals include Variety shows such as 'The Best of the Fest', 'Hot Dub Time Machine' and 'Late and Live'. She was a featured dancer in the 2015 Oxfam Comedy Gala.
Laura absolutely loves teaching and always looks forward to choreographing new things and seeing the smiles on her students faces when they are performing.
Laura's teaching specialities are jazz, contemporary and tap.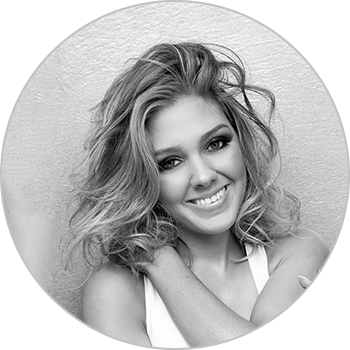 Jazz, Tap, Hip Hop & Baby Toes
Ruby-mae began dancing at Niche, formally known as East Ivanhoe School of Dance at the age of six. Ruby-mae studied and excelled in all levels of her Cecchetti Ballet exams. She is currently studying Advanced Two Cecchetti Ballet under Nichole Davis at Niche Dance Studios. Ruby-mae finished in the top 1% of her year 12 Dance Performance exams and performed in the V.C.E Top Class Dance Season of Excellence in Victoria at the Melbourne Recital Centre in 2013. Ruby-mae danced in the 2013 full-time dance course at Jason Coleman's Ministry of Dance, where she was taught by such choreographers as Jason Coleman, Adrian Ricks, Paul Davis, Kim Adam and Yvette Lee. Ruby-mae is continuously working and dancing professionally in all styles of dance.  Most recently, Ruby-mae performed as a dancer in a major Bollywood film and also performed the role as Victoria, the White Cat in the Nova Musical Theatre production of Cats. Ruby-mae specializes in teaching Ballet, Jazz, Contemporary, Tap and Hip Hop.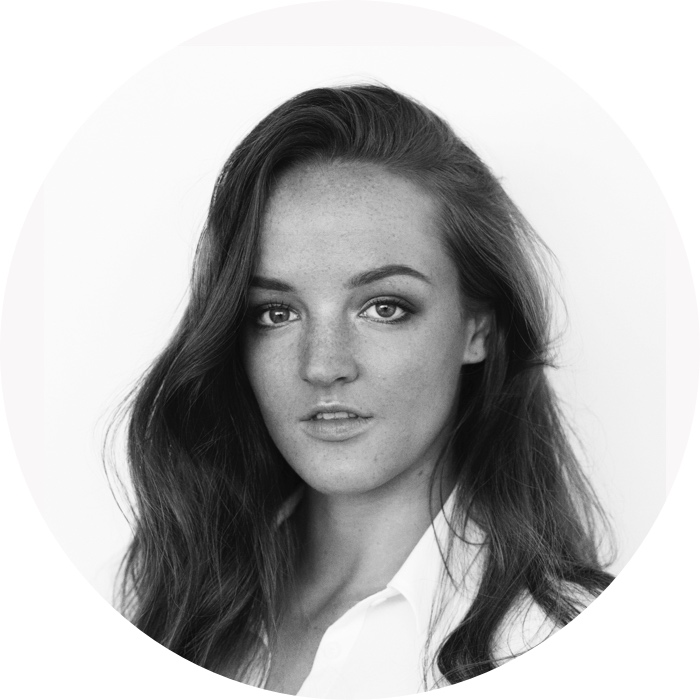 Lily's love of dance began at a very young age, training in all styles of dance, including Ballet, Lyrical, Jazz, Contemporary, Tap, Hip-Hop and Musical Theatre. Lily has many years of performance experience, participating in shows and receiving outstanding results in both interstate and international competitions. Lily has completed her Classical Ballet examinations with ATOD and has consistently received results of a very high standard. Throughout her training, Lily has always loved working with younger students and watching them progress. Lily's passion combined with her patient and energetic teaching style supports her students to achieve their goals and build their love of dance. Lily has completed a Certificate II in Dance and a Diploma of Musical Theatre at Spectrum Full Time Performing Arts. She is excited to continue teaching, training and working in the industry this year.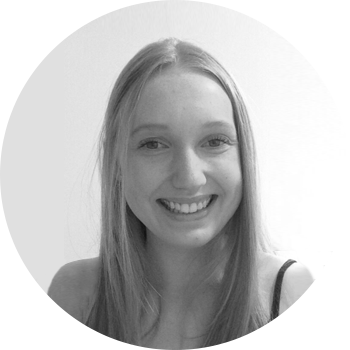 Classical Ballet & Baby Toes
Katie started learning ballet when she was 3 years old. In 2003 Katie commenced at The Dance Studio (formally Hawthorn Studio of Dance) and has since completed all RAD exams from Grade 1 though to Intermediate as well as completing VCE Dance. Katie also trained in contemporary and jazz whilst at TDS and took part in the senior troupe that performed in Disneyland, L.A. in 2014. Katie has also completed many years of assistant teacher training alongside our senior staff members and is a beautiful and nurturing ballet teacher to some of our youngest dancers. Katie Kinch successfully auditioned for Kelly Aykers' Full Time Dance and has successfully completed the course.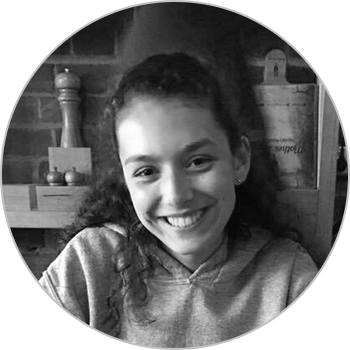 Jasmine has been dancing since she was 3 years old, completing all of her Royal Academy of Dance Examinations at The Dance Studio up to Grade 8. She has trained in multiple styles of dance, including ballet, jazz, hip hop and contemporary. Jasmine is now studying Medicine at Monash University. You will see Jasmine behind the TDS reception desk as one of our fantastic administration staff members. Jasmine is also a part of our uniform shop team and accounts.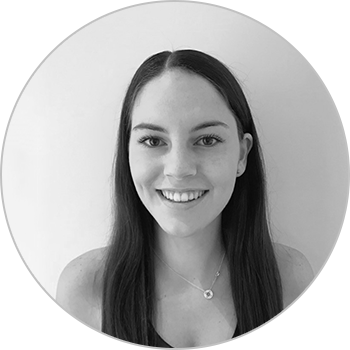 Classical Ballet, Jazz, Tap & Administration
Laura has been dancing since she was 4 years old, completing all of her Royal Academy of Dance Examinations and Theatrical Dance Examinations at The Dance Studio (formally Hawthorn Studio of Dance). Laura has loved dancing since a young age and has trained in a variety of styles at The Dance Studio, her favourite styles being jazz and contemporary. Laura is now studying Business/Marketing at Monash University and enjoys teaching classes at The Dance Studio. You will also see Laura behind the TDS reception desk as one of our fantastic administration staff.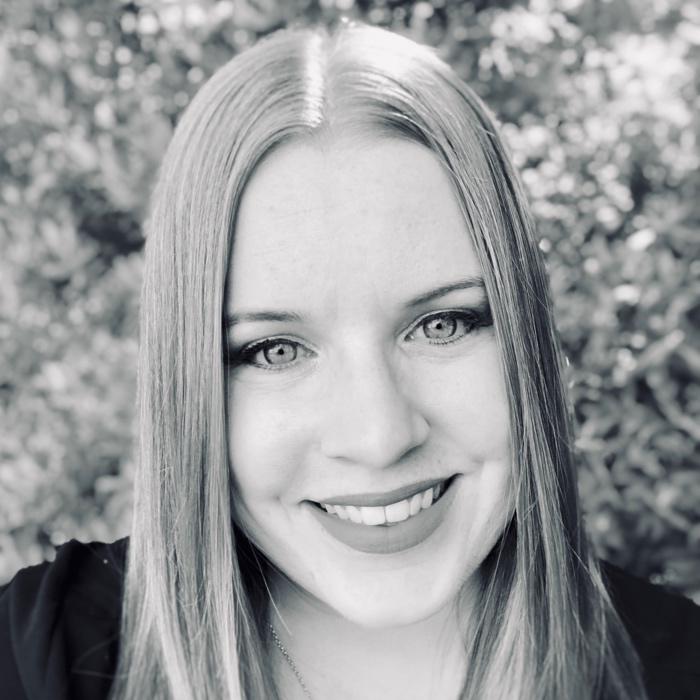 Jazz, Tap, Lyrical & Classical
Megan has completed a Cert IV in Performing Arts (Dance) from Dance Factory, her ATOD Teachers qualification and completed all ATOD examinations in all disciplines. Megan also has a Bachelors degree in Business (Law) from Monash University.
She has performed at many corporate events and functions including the AFL Grand Final, Melbourne Comedy Festival Opening Gala, Australian Tennis Open, Melbourne FBC Best and Fairest Awards and numerous cabaret shows throughout Victoria. Megan's true passion lies in teaching and choreography and she has been teaching for over 18 years. During this time she has co-owned a dance studio and has received many awards and accolades at both a state, national and international level. Her students have received scholarships to full time performing arts schools and have moved on to successful professional careers. Megan is very passionate about developing a love of dance in her students and is looking forward to guiding the next generation of dancers to reach their full potential.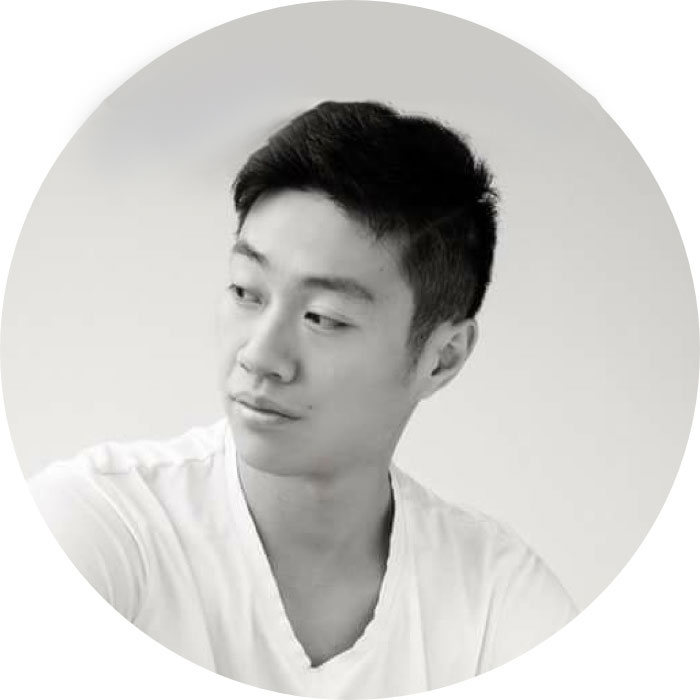 Elvic (Dip Elite Dance Performance, Cert IV Dance Teaching and Management, Cert IV in Personal Training) began dancing at the age of 15, having been put into a dance class at high school accidentally and after a few weeks, loved it! After school, Elvic would be teaching himself basic Hip Hop fundamentals via Youtube by watching his greatest dance inspirations such as Michael Jackson, Jabbawockeez, Mike Song and Phillip Chbeeb.  After four years of being a self-taught dancer, Elvic decided to pursue a career in dance and enrolled at The Ministry of Dance in 2014 under the guidance of Etienne Khoo, Phil Haddad, Adrian Ricks and Vince Calingsan. He has also studied at Broadway Dance Centre in New York, Millennium Dance Complex and Movement Lifestyles in Los Angeles.  In 2015, Elvic represented Australia in the World Championships of Performing Arts in California, coming home with three gold medals and two silver medals in Dance and was also a Grand Finalist for Modelling.
Charlotte started dancing at HSOD in 2007, where she has been dancing ever since. She has completed both RAD examinations from Grade 3 to intermediate, as well as Theatrical examinations. Charlotte has loved dancing from a young age and has trained in a range of styles over her time at The Dance Studio, her favourite styles being contemporary and jazz. She has trained as an assistant teacher alongside the amazing staff at The Dance Studio and continues to advance her knowledge by participating in classes whilst teaching Baby Toes and Preliminary classes. Charlotte is currently studying Fashion and Textiles at RMIT.
Musical Theatre, Jazz, Tap, Hip Hop, Lyrical & Private Singing
Ever since Alessandra could walk she wanted to dance and commenced formal training at three years of age. Alessandra has trained in Ballet, Tap, Jazz, Lyrical, Contemporary, Acro, Music Theatre and Hip Hop at many different dance schools including Barbara Lynch Dance Studios and Patrick Studios Australia. At the age of 13 Alessandra wanted more from her training and decided to begin singing lessons, where she realised she wanted to be a triple threat performer and try and break it in the industry.  She had a dream to perform on stages all around Australia and hopefully one day Internationally. In order to further her skills as a professional in the industry Alessandra applied for a three-year Music Theatre degree at the Western Australian Academy of Performing Arts (WAAPA) and got accepted in 2016.  In Perth, Alessandra doubled her studies with dance teaching, where she fell in love with teaching very passionate kids who shared the same love as she did in both dance and the industry. Now as a fresh graduate, Alessandra is inspired to share her skills with students in her home town (Melbourne) and hopefully can inspire them to be dedicated performers and have a passion that is as strong as hers.