Join one of Melbourne's most prestigious performing arts schools
The Dance Studio offers a range of dance class styles including Acrobatics, Ballet, Jazz, Musical Theatre, Tap, Hip Hop, Contemporary, Baby Toes Ballet.
proudly in association with





1 – Pick a Class or Style
Choose your favourite dance class or style.
2 – Register you Interest
Go to our Register Interest page to arrange two week trial classes.
Meet the Dance Studio team and your new classmates. Get started today!
Professional Dance Classes
8 different styles of Professional Dance Classes
Don't forget to add these dates to your calendar
Introduction to dance for students aged 2-5
Success Stories
Congratulations to two of our many talented students, Nateeqa Sazali & Catherine Rinehart-Beer who were accepted into the prestigious Australian Ballet School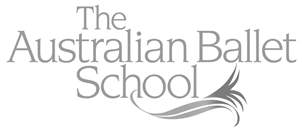 What our Community Says
Read how our community feels about The Dance Studio
Fantastic teachers, nurturing environment and beautifully appointed studios.. my daughters have thoroughly enjoyed their classes here and the amazing friendships and memories formed over the years

My three daughters have been attending The Dance Studio for the past nine years, where they have been taught by caring and dedicated teachers. My daughters have not only gained a quality dance education but have also learnt many other valuable life skills. My daughters look forward to their classes each week and also catching up with many of the lovely friends they have made over the years. I would highly recommend The Dance Studio.

Our daughter has danced with studio for one year and she absolutely loves coming each week. We are so lucky to have had continuity with teaching again this year with Miss Laura, who is so amazing with young children. Recently The Dance Studio Director Miss Jessica, organised a 4th Birthday Ballerina party for our daughter and it was so divine. I highly recommend The Dance Studio and also highly recommend having a teacher run a dance class for a party, it was a huge success. Keep up the amazing work ladies. Kind regards, Fiona Christian

My daughter has been a part of The Dance Studio family for nearly 8 years and has enjoyed every minute of her dance education in ballet, jazz, tap, contemporary and hip hop. With its caring and committed teachers, The Dance Studio is a nurturing environment where the dancers learn to work hard while having lots of fun. Highly recommended!
We can email you important dates/events.
We have over 8 styles of dance to choose from. Choose multiple styles when you register or consider joining our Summer or Winter School programs.